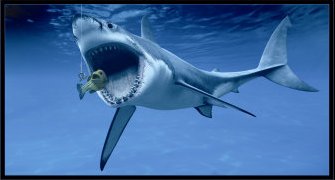 I try to read passages of scripture every morning before I start anything whether it be from the Holy Bible or the Book of Mormon. This morning I read a verse that really jumped out at me like it never had before. In the verse, Mormon (Author and Compiler of the Book of Mormon), says that Alma (a Prophet from the Old testament Era), "died, being eighty and two years old, having lived to fulfil the commandments of God."
It's easy to pass over this verse positioning it simply as a "matter of fact" or historic reference. However, I think it goes a little deeper than this. To me it shows that "fulfilling the commandments of God" was everything that Alma lived for. It's what got him up in the morning and it's what got him through the day.
No matter what our passion is, I believe it's vital to our success and happiness in life to "LIVE" for something as Alma did. What is that driving force that gets you out of bed everyday? It has been said that true convictions rule the world. Someone who is driven towards an end will move further along and accomplish more good in life than someone with a "pay check to pay check" attitude.
Be careful in deciding what drives you, but make sure you have something that does. If you don't, it's never too late to find it. So tell me, what do you live for?