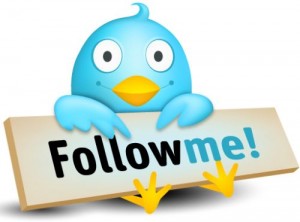 A couple of years ago I would have said you're crazy if you told me I would actually like Twitter and use it daily. Last year, when my wife (girlfriend at the time) heard I was using Twitter for work and personal life, she almost broke up with me!! (not really) She would say, "I don't want you doing anything involving 'ee.' …tweets, peeps, tweetup, tweeps, tweeter, mistweet, tweeple, tweading…etc" She was disgusted! LOL Fortunately I was able to slowly break her in to the idea and we're happily married… AND I "tweet" every day!
Some of my favorite things about Twitter are:
#hashtags (I can follow any conversation I want with ANYONE that's tweeting about it)
Following all my favorite sports stars (@JaredDudley619 is the bomb!)
I can direct my tweets to people that care about whatever I'm talking about using hashtags (ie Why do clients insist on shooting themselves in the foot by not taking your advice? #frustrating #seo)
Sharing my blogs posts and other useful links with my followers
Keeping up with industry news by reading articles shared by trusted individuals in the internet marketing community
TweetDeck (allows you to manage multiple twitter accounts and other social media accounts)
Finally… all the "tweeple" that follow me! 🙂
If you are still one of the skeptics that has yet to take the plunge into the twittosphere, take a step into the dark. Try something new. I mean, come on… EVERYONE is doing it. It's the cool thing to do nowa days.
I apologize for the peer pressure. I don't apologize for advocating Twitter. Until next time… tweet you later!