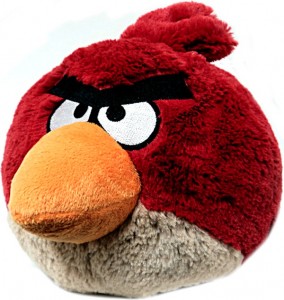 This weekend turned out to be quite memorable in a lot of different aspects. Chuck Reynolds and Amand Blum put on an unforgettable Phoenix WordCamp. I was fortunate enough to volunteer at the event and was involved with directing the marketing track where I met a ton of talented individuals in the internet marketing world including Danielle Morrill, marketing director of Twilio Cloud Communications. Dallin and I had a chance to talk with her about Skyhook's Call Tracking Plugin for WordPress that is still in the developmental stages. She was excited to see and help us launch the plugin once it is ready and even offered to help us promote it.
One of the coolest parts of WordCamp Phoenix (your definition of "cool" may differ depending on your level of nerdiness), was when we launched angry birds into the audience before the opening ceremonies. Check out the link for a video clip of the action.
Sunday offered a chance to wind down and tap into the more spiritual side of the weekend. Two of our friends, Colby Denton and Camille Millecam spoke in their singles ward at the ASU Institute of Religion. What was also special about this meeting was that Michael Crow, President of Arizona State University, was the concluding speaker. Pres. Crow spoke about the importance of Religion in learning and developing the most well rounded and intelligent individuals on earth. He expressed his vision on creating a New American University at ASU by establishing an environment where all learners are welcome and encouraged to excel and succeed in education.
Words of thoughts and encouragement from the weekend that I can leave with you… WordPress is king of CMS, Angry birds make great water balloon launcher ammunition, If you need an impromptu speech to close out a huge event Dallin Harris is your guy, value the importance of education… it's one of the only things that rise with you after this life and finally, compliment often and sincerely because a little love goes a long  way.